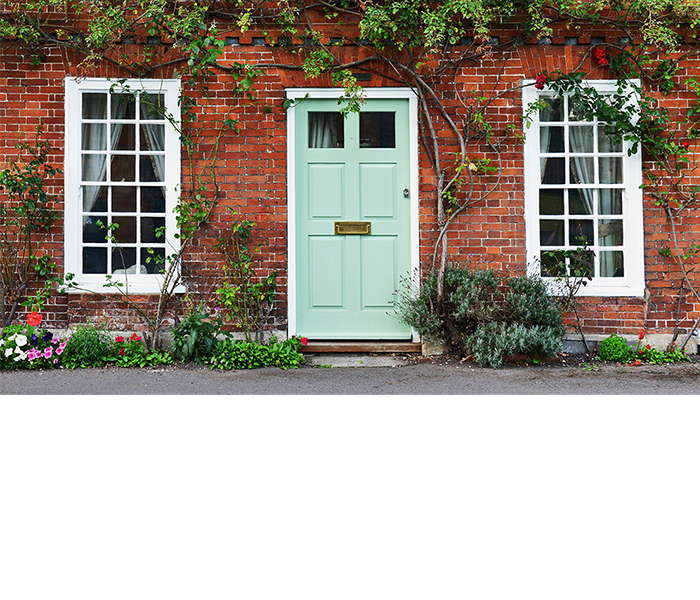 New windows and doors can not only keep your house warmer over winter but also save you thousands of pounds in the long run. If you are looking into new windows and doors this year, the range on offer can confuse; as can the regulations implemented back in 2002. It is no longer as simple as replacing them; you will need to make applications to your local council, choose the type and style and check they meet all regulations.
Local council and surveyors
Since April 2002 you must have approval from the Building Control department of your local council, confirming the replacements have been fitted in accordance with local building regulations. You will need to apply for a certificate from your local council. And this doesn't just apply for windows – if your doors are over 50% glazing they will need to be confirmed as well.
It is against the law to fit windows and doors which do not comply with the building regulations. This can also cause issues when it comes to selling your property. Your buyer's surveyor will require to see the evidence of any windows or doors replaced after 2002; failure to do so could cause problems when it comes to completing your sale.
The regulations
Getting a local tradesman in to complete the work is always a good idea and they should comply with all the building regulations. However, if you are doing the work yourself, here is a breakdown of the main regulations:
L1 Conservation of fuel and Power – Simply put, the glass you use must be at the required U-value. U-value is the rate of transfer of heat. In essence, this regulation ensures when alterations are made that heat gain and loss is limited through the use of thermal control elements.
N1 Glazing protection against Impact – Essentially, this means where windows and other glazed surfaces are present, they must be safe for passing pedestrians and inhabitants when open and resistant to impact if a collision occurs. Should a breakage occur it should be ensured the glass breaks in a way that no injuries are caused.
Structural regulations – Approved Document A covers the structure of the building including the confirmation that the foundations can support the weight of the windows and doors. Also, that in the event of an accident, the building, including the windows and doors, can withstand reasonable force.
Ventilation – Approved Document F deals with the uncontrolled ventilation of the property. This covers the energy efficiency of the property including insulating and sealing against draughts to ensure it does not have an adverse effect on energy performance. It states there must be adequate ventilation to prevent excessive condensation build-up that could cause rot and decay.
Style and materials
Depending on your budget there is a wide range of materials and styles on offer when it comes to your replacement windows and doors. If you are looking to save money, then uPVC is the wisest choice as it will save you money compared to timber and aluminium construction. Avoid single-glazed windows, as they aren't efficient enough for the UK, so go for double-glazing instead. Although not as efficient as triple-glazing, they will insulate your house well.
When purchasing your windows and doors go for 'builder-grade,' or 'contractor-grade,' materials which will be cheaper than 'architectural grade.' Fixed windows are also cheaper than windows with openings, and for any windows that need to open, go for 'casement' windows. Try to avoid made-to-measure windows and doors if you are on a budget as these will increase the cost, as will designs such as curves, circles, bays and bow windows
Additional extras
As well as there being a wide range of windows and doors to choose from, there is an even longer list of added extras you can get which can bump up the price! Options such as between-shade glass, laminated exteriors, trim supplied and installed and integrated grilles, so double-check if the benefits will outweigh the cost in the long-run.
Old or inefficient windows and doors can have a significant impact on the heating of your home as well as your energy bills. Signs of rot or warping on your windows are big indicators that they need to be changed. When you are getting them replaced, following the regulations of course, there are further additional upgrades for security and aesthetics. A range of window locks are available with popular choices being keyed lock, hinged wedge locks and sash locks.
Aesthetically, aluminium and timber frames offer the most eye-pleasing look, however, they come at a higher cost compared to uPVC. You could also go for added safety with Plexiglass which is an impact resistant type of glass ten times stronger than regular glass.