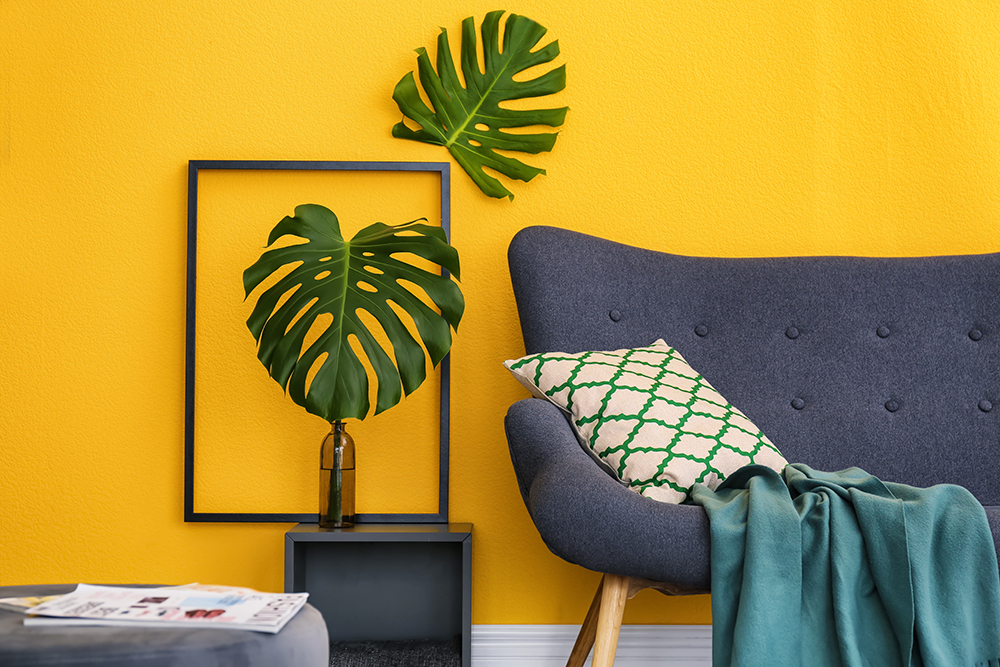 Update your interior by adding style and colour; it's one of the easiest ways to freshen up the look and feel of your home.
Have the right tools
Using the best – and the right – tools, such as brushes, paint and rollers are key to getting the finish just right. Now that doesn't mean expensive is always best; we recommend for going mid-range – so not the cheapest and not the most expensive.
The finishing touches
Once you have finished all your painting and decorating of walls, ceiling and woodwork, then it's time to focus on the final touches. Adding vases, scatter cushions and throws to a living room will encourage more warmth. However, remember not to go the other way and add so much that the area looks cluttered. Keep your eyes peeled for inspiration from things you see day today – whether that be in magazines, on TV or in homes you've been viewing online!
Even changing simple things like door handles on your interior doors can really change the feel of a property. It can be quite pricey to refurnish a home, so to help keep costs down look to update any of your old furniture with a re-varnish or a coat of paint too.
Your budget
Before you start any work, it's vital that you set a budget and prepare a list of things you need to complete the job. It's easy to become over excited and spend money on things that you don't need. Shop around for the best deals and ensure that you measure all the spaces you have, so that you can be confident that there won't be any sizing issues once you get your new goods through the door!
Should you DIY or get a professional in?
Whether you do it yourself or enlist the help of a professional depends on several different factors; your budget, experience and available time!
The positive factors of hiring a professional interior designer and/or decorator is that it can save you time (and stress), as they will be qualified in knowing the latest trends and what designs will work well for certain spaces. Search for decorators in your area and keep an eye out for those with positive reviews; word of mouth can be a godsend so ask for recommendations via your social media channels.